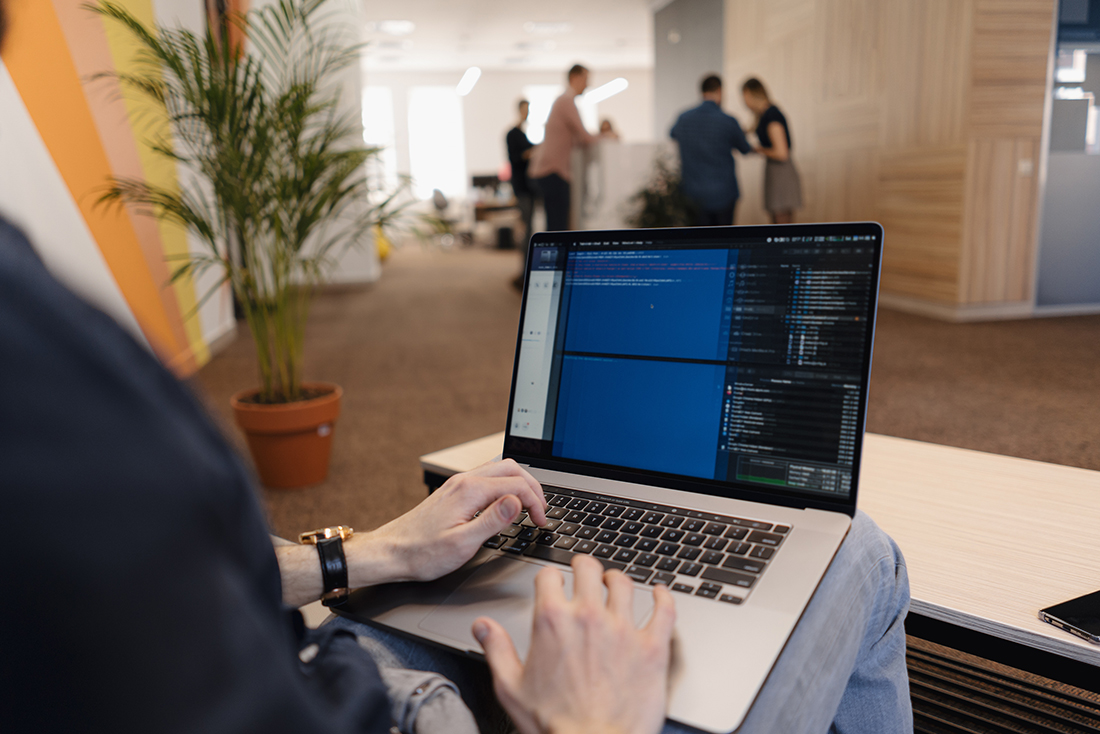 Accelerate Your Journey to ROI with Low-Code Development
November 21, 2022
By Jimmi Johnson
World over, technology managers are constantly in the lookout for methods to accelerate app delivery through entire application development lifecycle, from ideation to development, deployment, and management. While certain development processes need months of relentless efforts to create a foolproof application, low code and no-code development methods have now opened avenues to cut down on this process and launch applications fast and easy.
This is a game-changer for the software development industry, particularly for software for small and medium enterprises. Modular components and drag-and-drop features enable managers to easily deal with their software, with practically no coding knowledge. With such agility, the human efforts to launch, change and manage a software can be significantly reduced.
Let us inspect why the organizations are so enthusiastic about going for applications through low code and no-code development.
Eager to achieve business agility:
Business environment is changing fast, and the organizations are eager to keep their agility to change the features and functionalities of their software to adopt towards the new trends. Organizations can avoid the monotony in this process and easily adopt towards the new environment without involving the complexities of coding and development.
Need for increased productivity
Organizations are eager to reduce the time spent by their developers on tedious processes and instead, divert these efforts to core requirements. To a good extent, this is possible using low code and no-code platforms
Development for all
The technical know-how required to launch and manage applications has significantly come down using low code and no-code applications. Anyone can manage these applications with absolute no-code systems
Why low code and no-code platforms are NOT sometimes best options for you?
While benefits from these systems are significant, low code and no-code systems often create certain challenges for organizations. Because of these challenges, low code and no-code are not the best options for organizations with certain considerations. These considerations are
Limited flexibility and functional richness
Low code and no-code systems pose limitations on the number of functions that can be developed and used, and the options to customize your application the way you want are also limited. Hence, this method may not suit organizations looking for high flexibility and functional richness
Limited security options
Low code and no-code based applications have certain in-built security features, but they are not good enough to be compared with customized security features in coded platforms. If you need high end security, better to stay with coded platforms
Risk of non-acceptance
Due to limited flexibility, sometimes low code and no code platforms face the risk of no organization-wide acceptance. These applications always manot adopt to all processes within the organizations. Certain departments and roles can come back saying they are not a complete fit to their requirements. In such conditions, organization may end up spending double efforts and money to straighten things up
Address Info
Get in touch!
We'd love to hear from you, be sure we will reply
3rd Floor, Sahya Building,
Cyberpark, Kozhikode-16,
Kerala, India
1st floor, CD Tower Building,
Arayidathupalam,Kozhikode-04,
Kerala,India