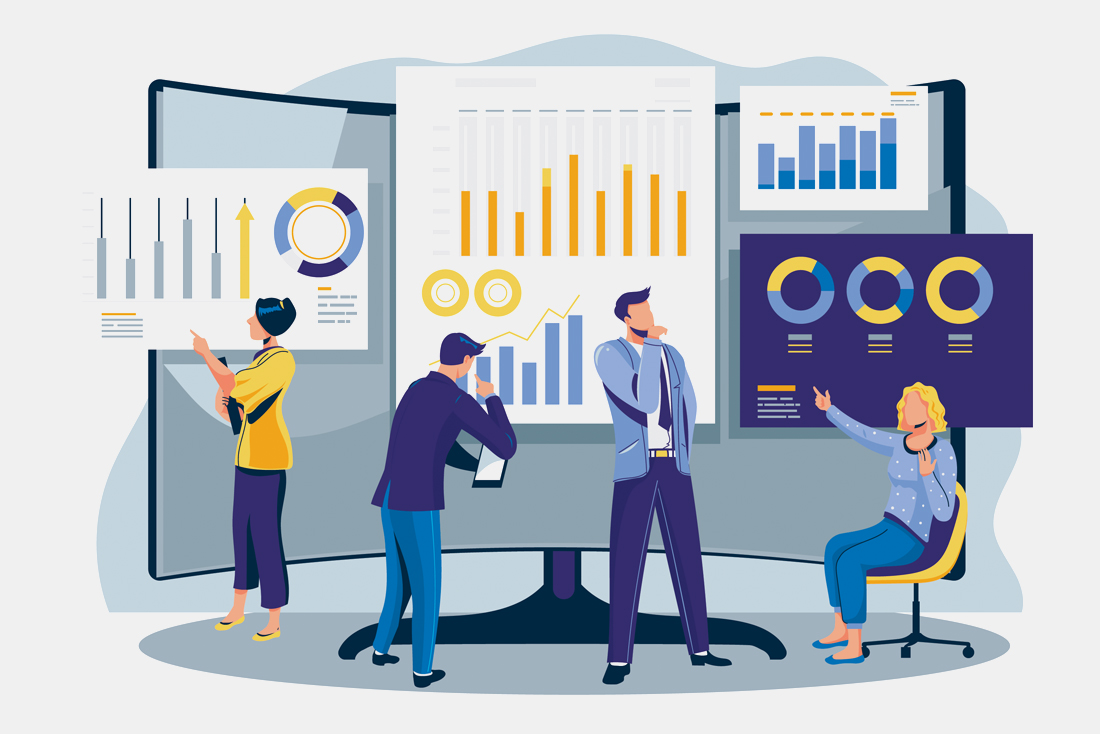 Business Process Management: The effective way to improve your business
August 16, 2022
By Jimmi Johnson
Every organisation, regardless of the industry, has a set of processes that form the foundation of their business. A business process is a task or series of tasks that aids in achieving the objectives of an organisation, such as boosting revenue or fostering diversity in the workforce. Business Process Management (BPM) is an organized approach that aims at boosting the corporate performance by optimising business processes. This long-term approach helps businesses enhance their operations and raise their profits as a result.
BPM focuses on establishing a standardised, automated process for routine transactions and interpersonal interactions. By reducing waste and duplication of effort and raising team productivity, it aids in lowering the operational costs of the company. BPM uses a variety of techniques to enhance a business process, including analysis, modelling how it functions in various circumstances, adjustments, monitoring the new process, and ongoing improvement of its capacity to produce desired business objectives and results.
Is the onboarding process at your company complex and disorganised? Does your HR department require candidates to spend a lot of time filling out paper forms? This is a result of your HR department not using the BPM approach. Using BPM, you can automate your HR operations from beginning to end, which in turn enables you to save money, time, and paper forms. BPM can assist your HR department in streamlining its operations to easily onboard new employees.
Business Process Mapping
Business process mapping is an effective technique used in business process management (BPM) to graphically represent process phases. It is an essential component for managing a successful business. It demonstrates how a process ought to run from beginning to end. This method presents business processes visually so that all stakeholders in your organisation may comprehend and follow them. With business process mapping, the 3Ws questions are addressed using charts, flowcharts, and symbols:
Question 1: What are the tasks in the process?
A process is comprised of individual tasks that must be carried out in a specific order in order to complete an item. With business process mapping, you can explicitly identify each stage in the process and ensure that everyone understands where one task finishes and the next one begins.
Question 2: Who does each task?
When mapping out a business process, you must specify exactly who oversees each task. The assignment of the tasks might be either static or dynamic. Business process mapping provides clarity on the roles and responsibilities.
Question 3: When does each task occur?
Using a process mapping tool, you can properly sequence the order of each task in the process. You can determine the first task, the next one and if this activity can be completed concurrently with other tasks, or if the processing of other data needs to be performed first. With business process mapping, deadlines and SLAs can also be established.
Benefits of BPM
Businesses adopt BPM because of its systematic approach to managing business processes, which raises both operational effectiveness and quality of work. A properly implemented BPM can aid in providing customers with better products and services. BPM yields several benefits which include:
Enhanced business agility: To adapt to changing market conditions, an organization's business processes must be changed and optimised. Businesses can pause business processes, make changes, and then restart them thanks to BPM. Workflow alterations, reuse, and customization make business processes more responsive and provide the company with greater understanding of the implications of process changes.
Cost savings and increased efficiency: BPM systems aid in streamlining current processes and adding more structure to the creation of new ones. This is accomplished by removing bottlenecks and redundant steps in the process, which boosts productivity and efficiency. Businesses that are more agile can accomplish their goals more quickly and divert any extra resources to projects that are of the utmost importance.
Improved employee and customer experience: BPM tools help to reduce repetitive tasks and improve information accessibility. Distractions are eliminated so that employees can concentrate on their work and their customers. The learning curve during the employee onboarding process is also shortened by clear workflows, increasing productivity and engagement.
Better oversight: Business process automation makes processes more transparent and accountable by clearly identifying task owners throughout the process. This encourages increased team collaboration.
Ways in which BPM Cuts Costs
Manage human error and communication: Manually processing customer information can result in numerous errors even when many employees handle it. Not only that, but compared to when you use technology to lay out your operations, adding more staff over time might be costly. By using an automated workflow system, you may reduce human error and improve productivity. A business process management solution helps boost communication. With the BPM approach, updates and developments about certain projects can be shared with the entire team.
Increase productivity rates: For many people, managing and handling projects with a lot of data can be intimidating. Burnout is frequently the result of this, which can make it difficult for the workers to do their jobs effectively. With BPM, repetitive tasks can be made easier for the team to handle, which might inspire them to be more productive. Employees can focus more on important tasks rather than these mundane tasks.
Reduce human labour costs: BPM can be used for mundane operations including data entry and recall, mind mapping, notifications, and time monitoring, which in turn reduces human labour costs.
Eases decision making process: The team's ability to monitor and manage data from many platforms is made easier by business process management systems. Additionally, you can depend on the BPM solution to compute and evaluate the data in a matter of seconds, and the numbers are constantly up to date.
Address Info
Get in touch!
We'd love to hear from you, be sure we will reply
3rd Floor, Sahya Building,
Cyberpark, Kozhikode-16,
Kerala, India
1st floor, CD Tower Building,
Arayidathupalam,Kozhikode-04,
Kerala,India